Posts for: April, 2019
By Andrew Brown, DDS
April 20, 2019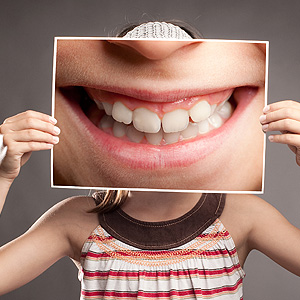 Around ages 6 to 8, a child's primary teeth will begin to loosen to make way for their permanent teeth. If all goes well, the new set will come in straight with the upper teeth slightly overlapping the bottom.
But sometimes it doesn't go that well: a child may instead develop a poor bite (malocclusion) that interferes with normal function. If we can detect the early signs of a developing malocclusion, however, we may be able to intervene and lessen its impact. You as a parent can play a vital role in this early detection.
The first thing you should be watching for is teeth spacing. Normal teeth come in straight with a slight gap between them. But there are two abnormal extremes to look for: teeth having no space between them or crowded together in a crooked, haphazard manner; or they seem to have too much space between them, which indicates a possible discrepancy between the teeth and jaw sizes.
You should also notice how the teeth come together or "bite." If you notice the lower front teeth biting in front of the upper (the opposite of normal) it may be a developing underbite. If you see a space between the upper and lower teeth when they bite down, this is a sign of an open bite. Or, if the upper front teeth seem to come down too far over the lower, this could mean a deep bite: in extreme cases the lower teeth actually bite into the roof of the mouth behind the upper teeth.
You should also look for crossbites, in which the teeth in one part of the mouth bite abnormally in front or behind their counterparts, while teeth in other parts bite normally. For example, you might notice if the back upper teeth bite inside the lower teeth (abnormal), while the front upper teeth bite outside the lower front teeth (normal).
The important thing is to note anything that doesn't look right or seems inconsistent with how your child's teeth look or how they function. Even if you aren't sure it's an issue, contact us anyway for an examination. If it really is a developing bite problem, starting treatment now may lessen the extent and cost of treatment later.
If you would like more information on bite development in children, please contact us or schedule an appointment for a consultation.
By Andrew Brown, DDS
April 10, 2019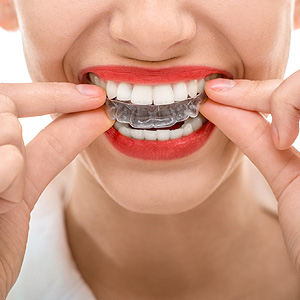 Moving your teeth to a more functional and attractive alignment is a big undertaking. You can invest months — even years — and a lot of expense to correct a bad bite. But all that effort could be for nothing if your teeth return to their original positions.
The very aspect of dental physiology that makes orthodontics possible can work against you in reverse. Your teeth are not actually rigidly fixed in the bone: they're held in place by an elastic gum tissue known as the periodontal ligament. The ligament lies between the tooth and the bone and attaches to both with tiny fibers.
While this mechanism holds the teeth firmly in place, it also allows the teeth to move in response to changes in the mouth. As we age, for example, and the teeth wear, the ligament allows movement of the teeth to accommodate for the loss of tooth surface that might have been created by the wear.
When we employ braces we're changing the mouth environment by applying pressure to the teeth in a certain direction. The teeth move in response to this pressure. But when the pressure is no longer there after removing the braces or other orthodontic devices, the ligament mechanism may then respond with a kind of "muscle memory" to pull the teeth back to where they were before.
To prevent this, we need to help the teeth maintain their new position, at least until they've become firmly set. We do this with an oral appliance known as a retainer. Just as its name implies it helps the teeth "retain" their new position.
We require most patients to initially wear their retainer around the clock. After a while we can scale back to just a few hours a day, usually at nighttime. Younger patients may only need to wear a retainer for eighteen months or so. Adults, though, may need to wear one for much longer or in some cases permanently to maintain their new bite.
Although having to wear a retainer can be tedious at times, it's a crucial part of your orthodontic treatment. By wearing one you'll have a better chance of permanently keeping your new smile.
If you would like more information on caring for your teeth after braces, please contact us or schedule an appointment for a consultation. You can also learn more about this topic by reading the Dear Doctor magazine article "The Importance of Orthodontic Retainers."